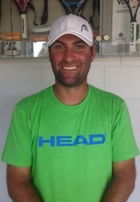 Frank Calabria
Director of our Performance Program, an RSTA Business Director. Frank is a career coach and has been operating a professional tennis coaching business since 1998. He is a qualified Club Professional coach will Tennis Australia as well as an Mentor for the ANZ Tennis Hot Shots program at Tennis Australia. and also Coach Developer for Tennis Australia Franks passion and gifts lay in the love he has for the game of tennis and his desire to show share this with students of the game, both the young and young at heart. His passion for the game and the desire to make the tennis experience fun has seen Frank has twice been rewarded with State Coach of the Year honours and well as a nominee for Excellence in Hot Shots Coach of the Year at Tennis Australia's Newcombe Medal annual awards in 2012 and also again in 2017 for coaching excellence in the club coach category.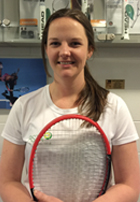 Dianna Lawerence
Dianna facilitates an assistant coaching role through Rising Star Tennis Academy'sCompetition Stream Squad Program. Qualified Teacher as well as a Junior Development Coach with Tennis Australia she is passionate about helping our athletes play the way we train, full of energy, confidence and a love to compete attitude.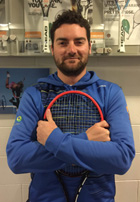 Christopher Webster
Chris has been a key team member of RSTA since 2005. A qualified Physical Education teacher, Chris spends much of his time on court assisting our junior athletes in our Green and Yellow Ball environments link the physicality of the modern game to their agility and efficiencies of movement. Chris is also a qualified Junior Development Coach with Tennis Australia.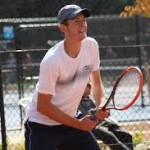 Jake Okines
Jake initially started her RSTA tennis journey back in 2005 as a member of our junior development squad. When he is not at Lee University in Tennessee USA on full sporting scholarship, Jake works with our up and coming juniors athletes within our squad programs, passing on his years of on court experience to the next generation of Rising Stars.