Performance Squad Program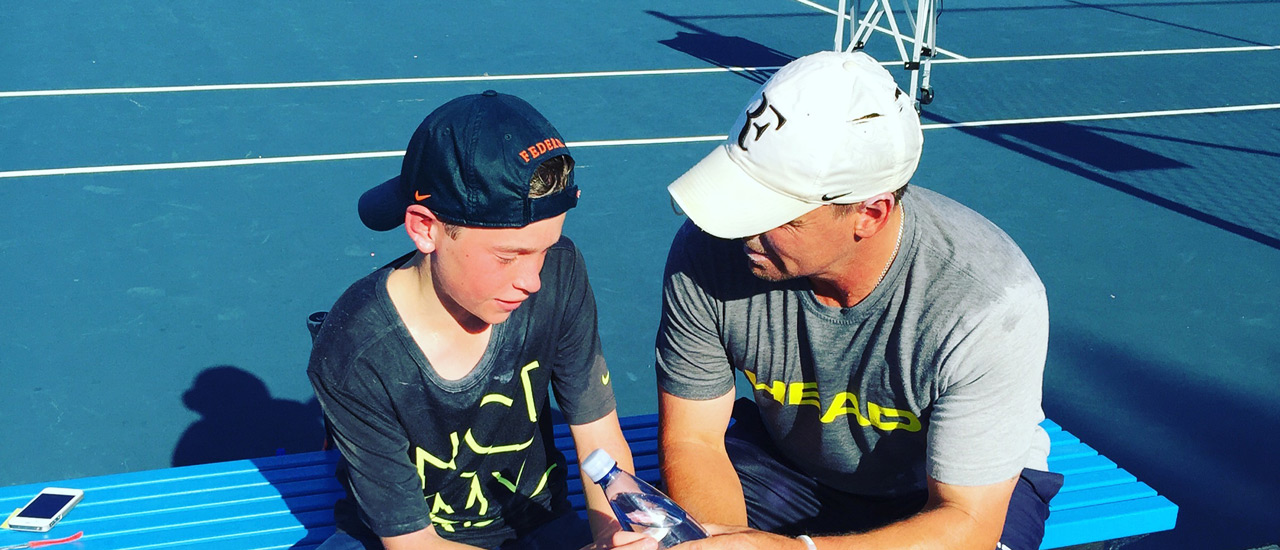 Our performance players have the opportunity to train 5 days a week – Monday to Friday – across 4 terms per year.
Each term is built upon a round of testing / bench marking at the start to determine both fitness levels and play levels. We then focus on delivering the building blocks of improvement (footwork, shape and weight of shot, transition, serve & return, fitness) to ensure an accelerated rate of development.
Each term is structured with the following building blocks within our tennis schedule
*Testing – Bench marking and tracking all areas of our athlete's physical & technical development
*Group Coaching – covers technical, tactical and mental components.
*Match play (themed and competitive). Themed match play is designed to emphasize weekly themes while competitive match play is designed to see if student can apply what has been learnt during the week in a competitive situation.
*Strength and condition is completed two times per week lead by Strength and Conditioning specialists with a take home program specifically designed for each individual to be undertaken in their own time another two times per week.
*Recovery ( Injury Prevention)– trigger point, foam roller etc.
*Tournament support – touring coaches sent to key tournaments. It's one of our major strengths as team given our Head Coaches touring experience. Knowing how to prepare for your match (physical nutrition, strategy etc) is key. Our coaches offer advice and give post match analysis which is essential in player's development.
*Player Development- off court lectures on strategy and mental component. We believe our players can improve off the court as well as on, we often use these in the case of wet weather.
*Tournament scheduling – key component of our program as this will determine program content and planning. Each player has a periodized and personalized tournament schedule.
Please contact our Performance Program Manager for more information on this program or to book in an program assessment test on 0438 258 624 or email frank.calabria@risingstartennis.com
Dates :
Term 2: Week Commencing 26th April,2022
Term 3: Week Commencing 18 July,2022.
Times :
Wednesday 4:30pm - 6:30pm
Thursday 4:45pm - 6:45pm